"For You created my inmost being:
You knit me together in my mother's womb.
I praise You because I am fearfully and wonderfully made;
Your works are wonderful,
I know that full well.
My frame was not hidden from You
when I was made in the secret place,
when I was woven together in the depths of the earth."
Psalm 139:13-15
Feels like it's been *forever* since I made myself a dress, well a wrap dress anyhow. It wasn't long after I found out that I was pregnant that I stopped wearing my beautiful fitted (i.e. tight) dresses.
One nice thing about my changing pregnancy shape, is that it's a great excuse to sew up some new church dresses:) I wore this one yesterday and got some nice compliments, notably how "cute" I was (I always wanted to be one of those "cute pregnant women"). It's nice to be cute *and* fashionable;) I really like my new maternity wrap dress and will most likely make another from this pattern.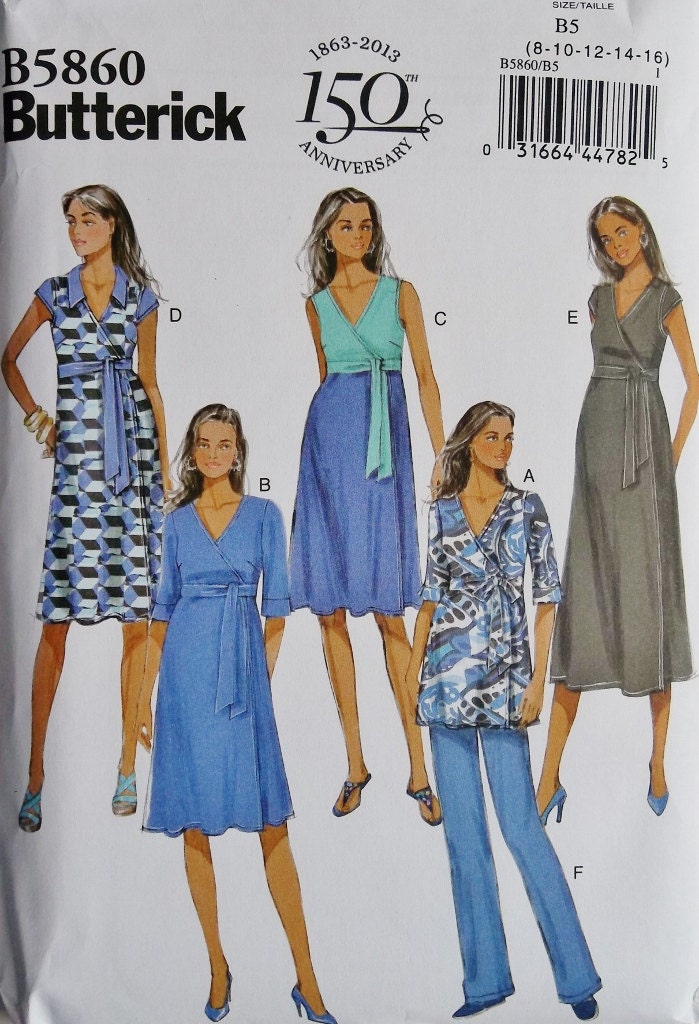 Here she is:) I will note, I'm a bit confused with view"C" because Butterick doesn't provide separate pattern pieces for the colour-block effect you see. Which is a shame, because it looks pretty cool. I suppose it wouldn't be difficult to adjust the pattern, but they should at least provide the pieces for you if they're showing it on the envelope:(
I call this my "watercolour" dress because I think it looks like a watercolour design fabric. It's a polyester/spandex blend that I picked it up at Fabricville.
I must add, their Spring collection is *AMAZING*! Is it possible to hyperventilate in a fabric store?? Because I think I did when I went in there a couple weeks ago and feasted my eyes on their new fabrics. I was so engrossed in the sea of gorgeousness that I was late picking my husband up from work! :)
Laid-out pattern pieces.
Boris playing with balled up tissue scraps:) They just can't resist the crinkle;)
Caper hanging out while I cut pattern pieces.
Here to the right, I have my trusty marking device of choice: Crayola Washable Marker. They're so great! I don't have to worry about the mark fading until after I wash it.
Seems like there was A LOT of marking for this pattern. Next time I cut out fabric for this dress, I'll flip the fabric and pattern piece to the wrong sides so I'm marking on the back. I always transfer the markings to that side anyway, so it'll save time.
One thing I changed about this dress was in finishing the neckline. The pattern calls for a facing, but I decided to use the piece for a binding instead. I accidentally threw out my original facing piece and I didn't have enough fabric for a full length strip, so I cut two 2" wide strips and had to sew them together.
I used a 1/2" seam allowance when sewing the binding to the neckline (instead of 5/8"). Sewn as-is the neckline (in my opinion) was too revealing. I found even with the binding it was a little too plunging for my taste. The only pattern I've ever used that the neckline was perfect, was McCalls 6163. Since I've bound a number of necklines, I just kinda "winged it", stretching the binding slightly as I pinned it to the crossover pieces.
Here (above) you can see that I basted the binding and then trimmed it to about 1/4" and used an overlock stitch (right) to finish it.
Looks like a serger stitch, which I like:)
Binding from the wrong side.
Binding from the right side, isn't it pretty? :)





The ties for this dress were slightly different lengths, so I found it very helpful to label them so I wouldn't get them mixed up.
Another thing, I cut a size 10 in this pattern, but cut a size 16 (largest size in my envelope) for the ties and they still could've been a bit longer. If there's one thing I *don't* like, it's short ties on a wrap dress!:p
Not perfect, but this is how I dealt with the binding ends near the ties. Steam a seam lite 2 was very helpful. I used it on the hem as well:)
I don't have a photo, but I sewed a snap at the neckline crossover for modesty's sake:) I didn't want to have to wear a camisole underneath. I lengthened the sleeves, because I didn't want cuffs. However, I didn't lengthen them enough and had to add cuffs anyway (though not split as shown on the pattern).
And, again, here is the finished dress:) Up next, I must get to my cardigan, then probably another dress!;) Happy Sewing all!