"It is good to give thanks to the LORD, to sing praises to your name, O Most High;
to declare your steadfast love in the morning, and your faithfulness by night.." Psalm 92:1-2
Hello sewing (and non-sewing) friends;)! This past Thanksgiving weekend we attended my cousin's wedding. It was really nice, not only to be able to share that special event with her, but also to see many of my aunts, uncles & cousins on my mom's side (I have a lot).
Sorry for the bad quality iPhone photo! I did take some nice photos with my good camera but my memory card reader died this morning so I couldn't get any photos off it!:(
I wore this twist-front dress that I had actually made some time ago. I wasn't very excited about it at the time to be perfectly honest. I didn't even do up a review on P.R! I plan to do up one after doing this blog post however;) It's Butterick 4789, and unfortunately, it's out of print. McCalls has a version as well (although I didn't check to see if it was out of print, I bought it a long time ago). I had both at the time I made my version, but I chose the Butterick because of the cap sleeves and it was said to be more fitted in the back because of the darts.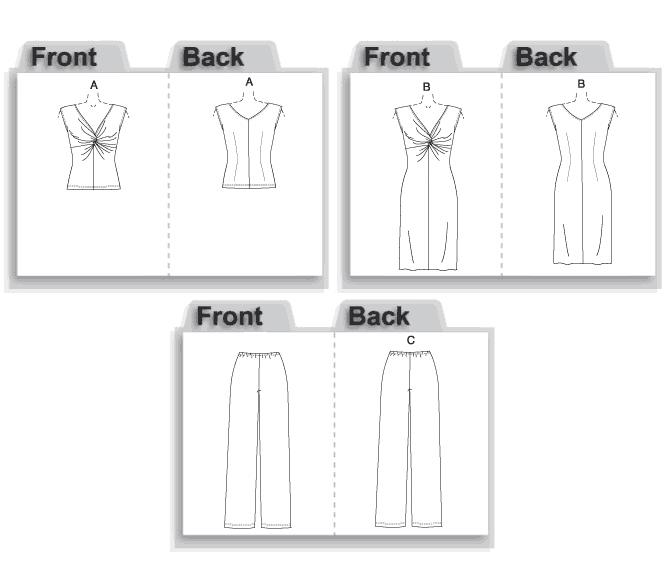 The fabric is from Fabricville of course. It's a polyester/spandex (my favourite for dresses & it travels so well!). My sister described the print as "earthy". Ha. I never thought of it like that, but looking at the colours, I can definitely see why she'd say that; white, black, brown, green, beige, yeah I guess that's pretty "earthy!":)
Back
I had Dan take a bunch of photos but I wasn't happy with most of them. I got him to take some photos after the wedding, but it was FREEZING outside, so we only took a few before I had enough! There were a few indoor photos but I didn't like them (not Dan's fault, I didn't think I was very photogenic). Bah. I guess this is just a reminder for next time, to make sure I get way more than I think I'll need.
Next up will be my next Minoru Jacket!!!:D I have to fix the hem and then get my wonderful husband to take dozens of photos for me!;) Til next time!