"

Beloved, while I was very diligent to write to you concerning our common salvation, I found it necessary to write to you exhorting you to contend earnestly for the faith which was once for all delivered to the saints.
For certain men have crept in unnoticed, who long ago were marked out for this condemnation, ungodly men, who turn the grace of our God into lewdness and deny the only Lord God
and our Lord Jesus Christ."
Jude 1:3-4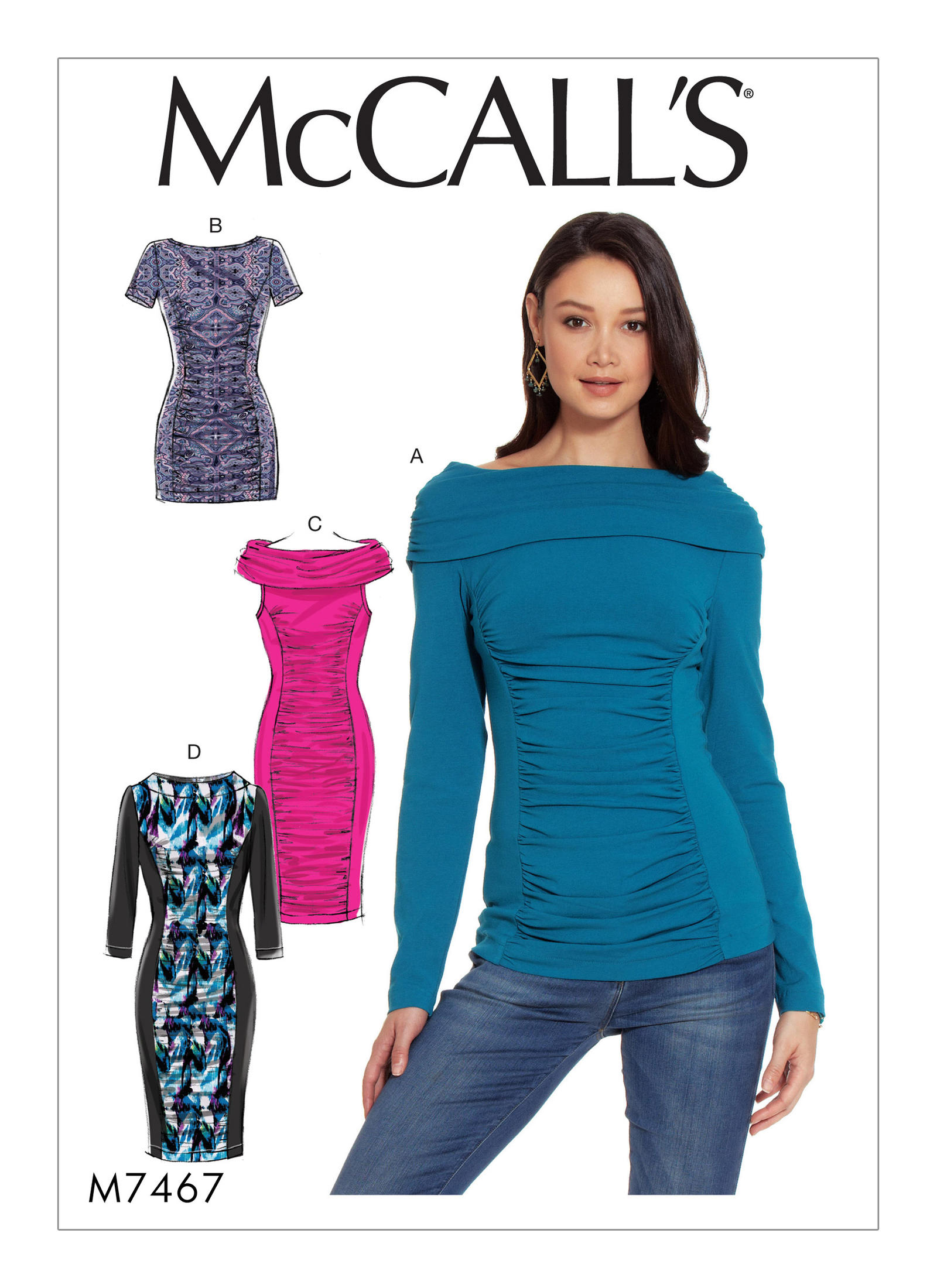 Connect with me on instagram, @ rikkiboneschansker:)
Happy Saturday my friends!:) I can't believe its September already! My last post I mentioned that I wasn't ready to give up Summer sewing quite yet, but now I feel ready to transition into some Fall stuff. Yesterday the temperature was definitely Fall-like, even though its technically Summer for another couple of weeks. I went to Fabricville the other day and all their Fall collection is out on display. I picked up a couple of remnant pieces of a lovely soft Fall knit & I'm already thinking about what to make with it:)
I finished this dress earlier in the week & started on my last Summer project of the season, my "European Holiday Dress" (because of the print, not that I'm heading on any vacation, lol). More on that next post! Now back to the current project!
The floral print is polyester-lycra knit from my stash. The black is a heavier scuba knit. Initially I cut out the pieces for view D. I just love the look with the funnel-type collar. The black fabric wasn't stretchy enough for this patten though (you'd think I'd have learned by now, :p). I cut black sleeves & the back of the dress in the scuba knit & cut the collar but it turned out too tight & the collar didn't look like the illustration at all! I was pretty bummed about that:/ I basted all the seams together but I didn't want to unpick the middle panel so I left the black front sides. I really like the contrast & it makes it appear more hour-glass (bonus!).
I then cut out the sleeves in the floral but I didn't like how it looked, so I made it sleeveless, with arm & neck band. I used 1/4" elastic to gather the middle panel after trying to gather the usual way which was a total fail! Next time I'll try something else. The elastic is very uncomfortable against my skin so I need to wear a full slip underneath, which is ok, I have one I really like.
So that's it for me today! How about you all? Are you done with Summer sewing? Have most of you moved on to Fall wear? What are you working on or what plans do you have? I'd love to hear!:) I hope you all are doing great & enjoy day!