"Be doers of the word, and not hearers only, deceiving yourselves."
James 1:22
Greetings fellow blog-land sewers! Wow, it's been a long time since my last post (November)! Truth be known, I have done some sewing these past months, mostly for other people though. I figured it was time I made a dress for myself.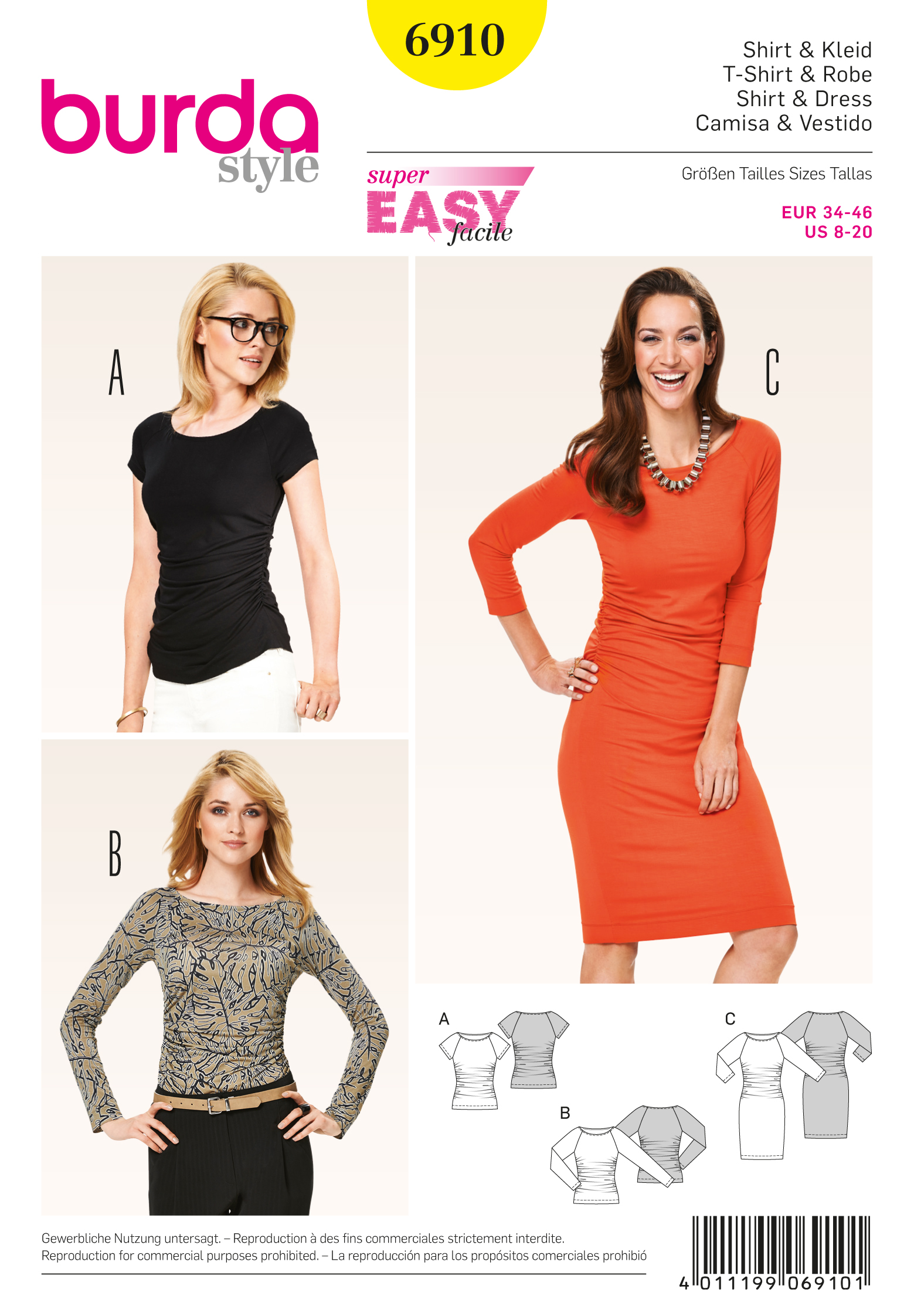 I've had this Burda pattern since back in the summer I believe, and have been dying to make it (View C). I figured it would be one of those "immediate gratification" projects since I wanted a new dress *now*. Wasn't quite as immediate as I had hoped, especially since Isaac is still so little:)
I've become quite a fan of "Easy" (and "Quick", at least in theory:) labeled patterns and DIY projects.
The fabric comes from Fabricville and is a polyester/spandex blend which seems to be my fabric of choice. Also seems to be my colour scheme of choice (turquoise/black/brown/blue) considering I have at least three other projects made from similar colours! Haha, I think it's so "me"! I think I have enough fabric left over to make something else, yay!
This pattern is very reminiscent of my beloved Vogue 1314. I purchased the Burda pattern because it had raglan sleeves instead of set-in sleeves and I figured it would be a lot faster. It was in some respects, but I had to do a bit of tweaking, which I suppose is often the case with new patterns. I cut the smallest size for the lower half and graded up a size for the top. I had to take in the bottom to make it more fitted (otherwise the gathers sagged), which I did by putting the dress on inside out and pinning to fit, taking the dress off carefully, & marking the stitching lines with a washable marker. I used a basting stitch first then an overlock stitch on my regular sewing machine.
I'm sure I'll make this pattern again, but I will widen/deepen the neckline. I'm not a fan of turning the band under and topstitching as directed by the pattern (Vogue does also). I prefer having the band show. If I would have been more patient. I would have done it with this dress.
I read the other reviews on PatternReview.com and knew I'd have to shorten the neckband, which I did by at least three inches! I don't know how anyone could have gotten a smooth neckline with the length of that neckband pattern piece as it was. I'm very grateful to read other sewers reviews of a pattern before tackling it myself, even if it seems to be a no-brainer! My review on P.R
here
.
Next time I make this pattern I think I'm going to make a lining. I have a slip that I can wear with it, but I think that the gathers hold up better with the lining fabric. In a similar dress I made, the lining fabric is smooth & slippery on one side (against my skin) and more matte and a tad rough on the other side (against the fashion fabric).
A few more photos:)....
Me & my boy:)
I should mention that I had to shorten the dress a few inches as well (three, I believe) since Burda is designed for 5 ft 6" (I'm 5 ft 2") and I knew I wanted to wear it with high boots (thanks mom for the boots!;) xo
Bye for now, happy sewing all!:)