"I want to know Christ and the power of His resurrection and the fellowship of His sufferings, being conformed to Him in His death, so that I may somehow attain to the resurrection from the dead.
Not that I have already obtained all this, or have already been perfected, but I press on to take hold of that for which Christ Jesus took hold of me. Brothers, I do not consider myself yet to have laid hold of it. But one thing I do: Forgetting what is behind and straining toward what is ahead, I press on toward the goal of God's heavenly calling in Christ Jesus."
Philippians 3:10-14
Hey y'all:) May I present my latest sewing fail:p You know its bad when I take the photo taken on my dummy & not myself! I was *so* excited about making myself a cape, but this one's just not flattering on me:(
I find theres too much fabric around the waist & looks too bulky when gathered with the belt. Maybe my fabric is too thick? I don't know. I cut the S but I don't think the XS would have made enough difference. Maybe if I feel ambitious I may try the pattern again after altering the pieces for a more tailored look.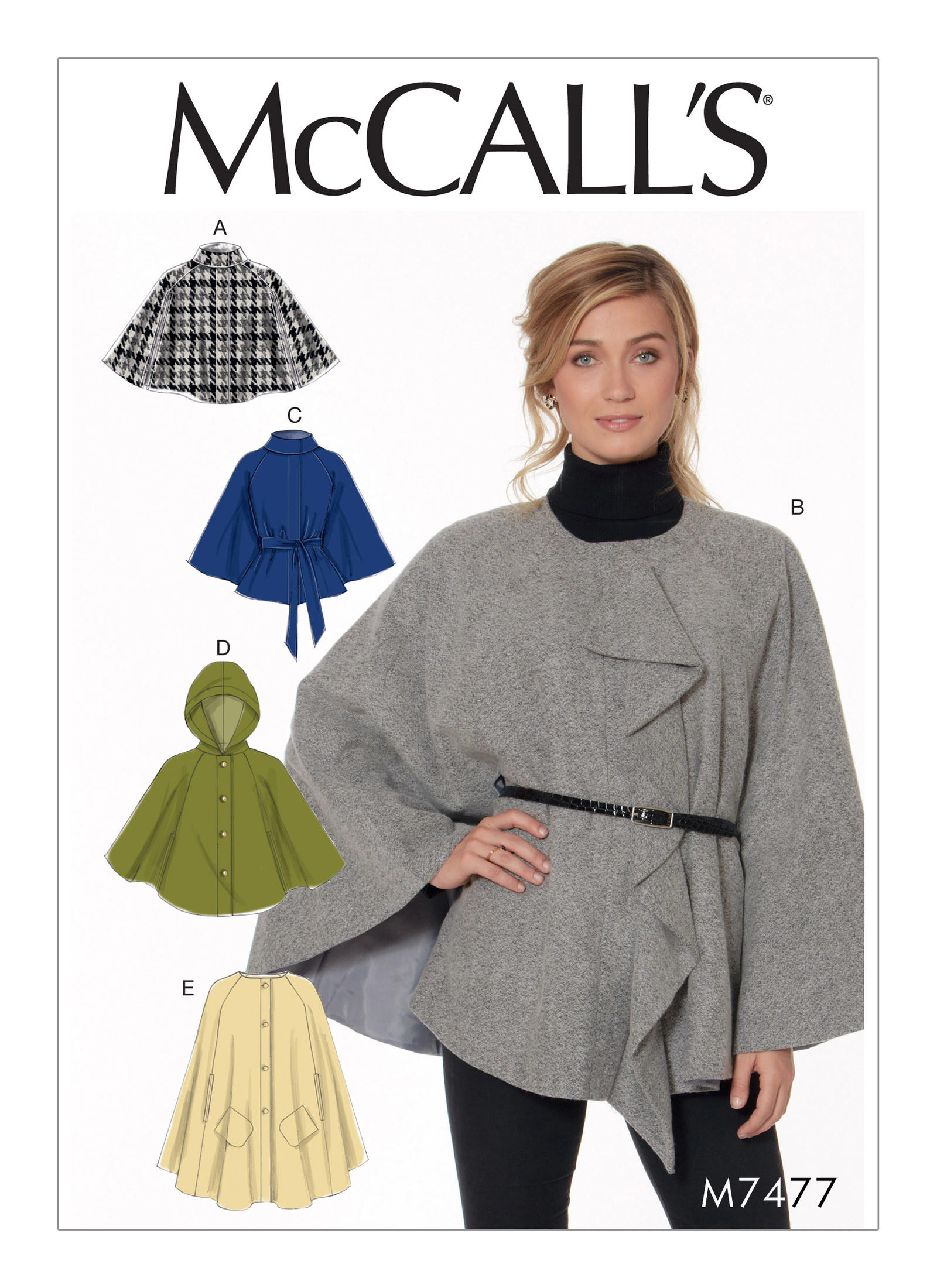 I absolutely fell in love with view C :(
I just adore the print of this lining fabric! I picked it up at a thrift store & I still have enough for a different jacket!:)
The grey wool I've had in my stash *forever*.
After my cape flop, I quickly made this "instant gratification" fleece "carseat poncho" for my son. I actually made one with the same blue fabric for an elderly friend last year after she injured her arm. She loved it!:). I borrowed the idea from the lovely
Margo
of creating in the gap:)
Margo's has a zipper, but I didn't even need one for this one since the fleece stretches. ***Important***, I take this poncho off once I get him buckled in, otherwise he will get too hot. Fleece is warmer than you think, even with just one layer.
The poncho is basically a rectangle of fabric, folded in half with a seam down the side, less a few inches to allow a head to poke through:) The long side is double whatever your child's side measurement is (from the side of the neck to knees). I didn't finish the neck opening but turned the seam allowance down and reinforced the area with a few stitches.
And here is the poncho turned right side out:)
I think I may get some chic fabric and make one for myself!;)